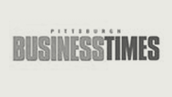 Songwhale growing in Milwaukee
PITTSBURGH BUSINESS TIMES
12/23/2011
CLOSE
Songwhale growing in Milwaukee
Pittsburgh-based digital media company Songwhale LLC is expanding of its operations in Milwaukee after forming a partnership with Christopher Morgan Fulfillment Services and its owners.
Songwhale LLC, a digital media company headquartered in Pittsburgh, is moving its direct-response department to Christopher Morgan's New Berlin office, and co-founder Ty Morse will split his time between Milwaukee and Pittsburgh.
Though the company is growing its presence in Milwaukee its Pittsburgh office is remaining unchanged, said Morse. In fact, he said the company is continuing to add people in Pittsburgh. The growth in Milwaukee comes more than a year after the company launched its Television direct response business.
The company creates mobile content to help clients interact with customers. Direct response is its fastest-growing area, offering payment processing by Internet, mobile phone, tablet or text messaging, Morse said. Customers include Pizza Hut Inc., Panera Bread, the Chicago Blackhawks and Boston College.
"In terms of our direct-response business, which is a huge part of our business, Milwaukee is going to be the main location for our growth," he said.
The company plans to open its New Berlin, Wisc., office Jan. 1 with six employees, but the office could grow to 20 employees in the next year, he said.
Because of the company's technology focus, it can grow quickly without adding a lot of employees, he said. It has at least doubled in size every year since its founding in 2007 and employs more than 100 at offices in Pittsburgh, Minneapolis, China and Indonesia. Morse declined to name specific revenue figures.
Christopher Morgan, a New Berlin company offering logistics and distribution services, has been working with Songwhale for several years, said Chris Rebholz, Christopher Morgan president and co-owner. It makes sense to work together as Songwhale processes orders and Christopher Morgan ships them. In 2010, Rebholz and his business partner, Eric Nelson, bought a minority stake in Songwhale.
The move gives Christopher Morgan better technology offerings and Songwhale better infrastructure and an expanded client base, Rebholz said.
"The collaboration possibilities are great," he said.
Milwaukee is becoming an attractive place for small business, said Morse, a Fox Point native. It's centrally located with a wealth of young talent from local schools such as Marquette University, University of Wisconsin-Milwaukee and University of Wisconsin-Madison. It offers cultural amenities such as sports teams and hip neighborhoods like the 3rd Ward yet has a low cost of living.
"It's really neat for Milwaukee that it's become very attractive for us to continue to grow a fast-growing start-up," he said.
The company is taking advantage of state tax credits that offer a 10 percent rebate for wages of qualified new employees. The credit wasn't the only factor in opening the New Berlin office, but it was important, Rebholz said.
"(The credit) is a huge incentive obviously," he said. "These aren't minimum-wage jobs."
CLOSE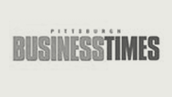 Songwhale preps new mobile payment processing platform
PITTSBURGH BUSINESS TIMES
09/30/2011
CLOSE
Songwhale preps new mobile payment processing platform
In the coming weeks, Lawrenceville-based Songwhale LLC is set to launch a mobile payment processing platform that builds off the company's core mobile marketing business.
Dubbed Paywhale, the platform ties a user's cell phone to their credit card and allows for easy purchasing of products or donations to a nonprofit through SMS, or text messaging. The company decided to use SMS for the platform as opposed to an app format because SMS is universal to all cell phones no matter the brand and regardless of whether it's a smartphone, said CEO Ty Morse.
"The only thing everyone has is text," he said.
Because Songwhale already is in the SMS marketing space, the company has a huge database of cell phone information and users receiving text messages from the company's more than 250 clients.
Using text for payments isn't a new idea, said Aaron McPherson, practice director for IDC Financial Insights, but with all the focus on apps for payments, near field communication payments and quick response codes for payments, SMS may seem passe. (Near field communications is technology that allows for one touch payments by tapping a device or a card on a reader.)
"There is a certain amount of prejudice to apps," he said. "A certain amount of tech folks (are) living in a bubble; they all have iPhones, iPads and Droids, and not really living in the same world as the regular folks. To them, having an app on the iPhone is all you need, and there is no reason to do SMS."
But, he said, that is not the case in countries outside the U.S. and particularly in developing countries. However, even in the U.S., where Songwhale's initial rollout will occur and 83 percent of adults own cell phones, only 42 percent of them own a smartphone, according to the Pew Internet and American Life Project.
Paywhale is headed into three months of beta testing with one client in each of Songwhale's customer segments — academia, nonprofit, direct response and retail, quick-service restaurants and sports teams.
The company generates revenue on the platform by taking a 2 percent cut of the purchase price or donation. Existing text-to-donate programs run through cell phone carriers take a larger percentage and take longer to process, Morse said.
"We wanted to provide a better, more cost-effective solution out of the gate," he said.
One of the beta testers is California University of Pennsylvania, which is planning to use Paywhale as part of the school's Senior Gift Drive program this year and allow students to text in donations for endowed scholarships.
"People do this already for donations, but when you do that, the split between the funds and the carrier is 50-50, but, with Paywhale, it's 98 percent to the charity and the 2 percent to the university and Songwhale," said Charles Mance, vice president for university technology services.
"It's a better model for us; it works real nice for small donations."
The school has been working with Songwhale for about a year on various mobile projects and this one seemed like a good fit, Mance said.
Once the platform, which is compliant with Payment Card Industry Data Security Standards, rolls out into a wider launch, Morse estimates that payment processing could become as much as 20 percent of his business by the end of the year. The remaining business would continue to be the standard marketing alerts and messages that the company pushes for clients.
The company's Pittsburgh employment has remained flat at about 20 to 25, with about six people hired directly for the Paywhale project.
Morse understands that building out this product will take time, "but I do think with the resources we have, two years from now, we will have a significant amount of users nationwide."
CLOSE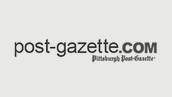 Technology Council names Tech 50 finalists
PITTSBURGH POST-GAZETTE
07/20/2011
CLOSE
Technology Council names Tech 50 finalists
The Pittsburgh Technology Council recognized 50 of the area's most creative emerging tech businesses this morning as it announced its 2011 Tech 50 finalists.
Finalists will compete in seven categories, in addition to a separate category for CEO of the year. Winners will be announced during an awards ceremony at Consol Energy Center on Sept. 20.
FINALISTS
Advanced Manufacturer of the Year: Industrial Scientific Corp., Kennametal, RE2., US Liner Co.
Information Technology Company of the Year: Confluence, Eyeflow LLC., M*Modal, Vivisimo
Innovator of the Year: Allpoint Systems LLC., Body Media, Bossa Nova Robotics, Dynamics, Ex One, Modcloth, Omnyx, Thorley Industries dba 4moms, Voci Technologies
Life Sciences Company of the Year: CardiacAssist, Cohera Medical, Complexa, Foundation Radiology Group, invivodata, McKesson Automation, Net Health Systems, Precision Therapeutics
Startup of the Year: Aquion Energy, Carmell Therapeutics Corp., C-leveled, Deeplocal, Evil Genius Designs, Intimate Bridge to Conception, Metis Secure Solutions, SnapRetail, Songwhale, Thermal Therapeutics Systems, Wombat Security Technologies
Tech Titan of the Year: Ansaldo STS USA, ANSYS, Concurrent Technologies Corp., FedEx Ground, TeleTracking Technologies
Technology Accelerator of the Year: AEC Group, Data Science Automation, SDLC Partners, Sierra w/o Wires, Summa Technologies
CEO of the Year: Patrick Daly of Cohera Medical; Jeff Kendall of Liberty Tire Recycling; Justin McElhattan of Industrial Scientific Corp.; Chris Robbins of Body Media
CLOSE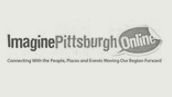 Pittsburgh Innovators Engage National Tech Writers
IMAGINE PITTSBURGH ONLINE
07/08/2011
CLOSE
Pittsburgh Innovators Engage National Tech Writers
The region's tech innovators took center stage on the evening of June 20th when journalists from The Daily Beast, Popular Science, Federal Times, iPad news source TheDaily.com and NBC's Atlanta affiliate traveled to Pittsburgh to learn firsthand about some of the city's unique IT and digital technology companies. Held at the headquarters of Net Health Systems in the Strip District, the Pittsburgh Regional Alliance's Information Technology & Digital Innovation Mixer provided these national journalists — in town for Carnegie Mellon University's (CMU) annual InfoTech Media Fellowship — with an opportunity to get up close and personal with some of the enormous tech talent in our region.
Sometimes called the "Silicon Valley of the East," Pittsburgh increasingly is turning heads with its innovation in digital information and communications technology – and its commercialization of those advances. Fueled in significant ways by our world-class universities, Pittsburgh's tech-based innovations have the potential to change daily interactions around the world. The region has become home to such globally established IT companies as Google and Smith Micro Software, as well as to numerous start-up firms. These entrepreneurs say they find a friendly, robust economic development infrastructure — and ample IT talent emerging from our regional universities — to help them prosper.
Mixer host Net Health Systems created the "WoundExpert" software, which allows healthcare providers to more simply and effectively manage wound care. The heads of other start-up companies also made informal presentations. Among them was Ty Morse, co-founder of Songwhale, an interactive media firm that helps companies reach consumers with information and advertising via cell phone and other hand-held mobile devices. The former Manhattan-based entrepreneur explained why he opted to move to Pittsburgh's Lawrenceville in order to better grow his business.
...
CLOSE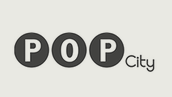 Songwhale delivers premium digital content to Steelers and Pirates fans
POP CITY
03/11/2009
CLOSE
Songwhale delivers premium digital content to Steelers and Pirates fans
Like many of us, Songwhale first fell in love with Pittsburgh thanks to the Steelers.
Songwhale's co-founders, Ty Morse and John Greenlee, were living in Manhattan and Minneapolis when they started the company, which sends free digital content at events to fans' cell phones and other wireless devices. Shortly after a meeting with the Steelers about a possible partnership, Morse decided to relocate Songwhale's headquarters from Manhattan to Pittsburgh.
Songwhale opened offices in Lawrenceville this past summer, and has gone on to form partnerships with the Pittsburgh Technology Council and Carnegie Mellon's Entertainment Technology Center.
"We've grown ten times as fast in Pittsburgh," says Morse. "It's been an amazing opportunity that no one would expect. The city has really been a catalyst."
The Songwhale Network is supported by advertisers and free to users. It can be accessed by any device with Wi-Fi, Bluetooth, Direct-to-Device, or texting. Last season Songwhale brought exclusive player interviews, music and giveaways for free tickets and autographed footballs to fans at Heinz Field.
In the spring they'll provide a similar service at Pirates games and hope to introduce live video in the fall, similar to what Yinzcam does for the Penguins.
They've also partnered with Seven Springs and the Pittsburgh Vintage Grand Prix, and plan to announce partnerships with several local universities to provide digital content for their sports programs, as well as more academic content like notes, online libraries, and emergency alert systems.
CLOSE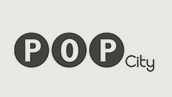 Popcitymedia on Songwhale
08/19/2009
CLOSE
Popcitymedia on Songwhale
Songwhale is everywhere.
It began with the Steelers. Then the Pirates and University of Pittsburgh signed on. Now the company is global, bringing its free entertainment service and premium digital content to handhelds in far flung places like China and Indonesia, offering partners comprehensive business solutions through mobile marketing campaigns.
"It's been a wild ride," says Ty Morse, panting on the call as he runs to catch the next plane. "It's nuts. Madness. The single best thing I've ever done for my business was to move here from Manhattan."
Since opening its doors in Lawrenceville, Songwhale has grown from two to 100 people with offices in China and Indonesia and expansion plans in the Middle East and Africa. The company recently lured Mateen Aini here as COO, a former exec with 4INFO in the Silicon Valley, one of the largest mobile media companies in the country.
"Our growth will be 20 times what we did last year," he adds. Future hiring will include programmers, sales staff and account managers. The Pittsburgh office employs 25.
Overseas development is critical right now because mobile marketing and branding has a tremendous potential, Morse says.
"It's the one thing everyone has in their pocket, turned on, at any given point in time. You get a return on the investment. China alone has 100 million users, the penetration is intense."
Songwhale will continue working with NFL teams and major league baseball, as well as new sponsors like McDonalds and Caldwell Banker. A recent mobile coupon campaign here drove 13,000 people to access discounts for Pizza Hut in possibly one of the most outlandishly successful quick restaurant campaigns in history. (Yes, we doubled checked the number, outrageous as it sounds.)
"We want to help other businesses from Pittsburgh to expand as well," Morse adds. "There's a lot of partnerships and synergies here that have helped us to grow."
CLOSE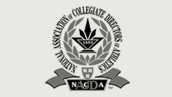 NACDA partners with Songwhale
NACDA
06/23/2010
CLOSE
NACDA partners with Songwhale
June 23, 2010
CLEVELAND – The National Association of Collegiate Directors of Athletics (NACDA) is proud to announce its partnership with Songwhale LLC, a mobile marketing company based in Pittsburgh, Pa.
NACDA and Songwhale will work together to develop a unique mobile strategy for the association to better engage and serve its members. With mobile opportunities coming more into focus in collegiate athletics, it is the right time for NACDA to develop this partnership, which will launch with text-based services during the Convention in Anaheim, Calif.
NACDA and Songwhale are extremely excited about this new partnership and the potential for its development and expansion with other technologies. This partnership gives the association the opportunity for another vehicle to interact with its members. With the increased use of smartphones on a day-to-day basis, mobile technology has emerged as an effective way to reach members quickly and efficiently. The Songwhale platform allows individuals to connect with NACDA and receive information and alerts on a device that most people have with them at all times.
At the NACDA Convention, Songwhale will be exhibiting and showcasing its texting capabilities that will be utilized to enhance the overall experience. Convention attendees may opt-in to receive text alerts, free of charge, directly on their mobile devices at their exhibit booth.
As an additional part of this new relationship, Songwhale is offering discounted rates to NACDA member colleges and universities. For more information check out songwhale.com!
About Songwhale:
Songwhale is a full service mobile company that provides a full suite of services beyond SMS to partners and clients. Some of these technologies used to develop these partnerships include, the development of web and WAP (mobile) sites; recruiting sites for athletic departments; texting services including voting, trivia, text-2-screen, and text-2-win; and additional in-stadium services including WiFi with live streaming video and many ways for fans to download venue specific content and win prizes. Some of Songwhale's current partners include the Pittsburgh Steelers, Cleveland Indians, University of Pittsburgh, The Ohio State University, McDonald's, Pizza Hut, and Lowe's.
About NACDA:
NACDA, now in its 45th year, is the professional and educational association for more than 6,500 college athletics administrators at more than 1,600 institutions throughout the United States, Canada and Mexico. More than 2,300 athletics administrators annually attend the NACDA Convention. Additionally, NACDA administers 11 professional associations for the separate business units that report directly to the athletics directors.
CLOSE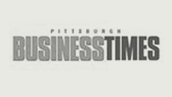 Pittsburgh Business Times 2010 Entrepreneur of the Year Award
PITTSBURGH BUSINESS TIMES
06/21/2010
CLOSE
Pittsburgh Business Times 2010 Entrepreneur of the Year Award
Ty Morse has devised a service that can help sell you a house, provide updated news on the Pittsburgh Steelers and market everything from deodorant to donuts. All on a cell phone.
With the potential to reach such a broad host of clients, it's no wonder that his Lawrenceville-based Songwhale has seen dramatic growth.
After Morse and partner John Greenlee started the company in 2007, largely to help fund their interest in music, Songwhale now has more than 100 employees, with more than a half-dozen offices here and throughout the world, serving such major corporate and institutional clients as AT&T, Pizza Hut, Gatorade and EA Sports, among many others.
A native of Minnesota who launched Songwhale with Greenlee when they worked together at a record company in Manhattan, Morse and his partner brought their fledgling company to Pittsburgh a few years ago after establishing the Pittsburgh Steelers as a client.
CLOSE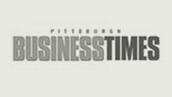 PITTSBURGH BUSINESS TIMES
10/08/2010
CLOSE
Songwhale Makes Top 7
Songwhale LLC
100 43rd St., Suite 115, Pittsburgh, PA 15201
(412) 973-1065 / www.thefuturewhale.com
Multimedia employees: 23
Web designers: 3
Local employees: 23
Total employees: 100
Percent from multimedia operations: 100
Top officer(s): Ty Morse
Other services offered: Digital marketing, mobile marketing, application development, social media, lead generation, digital advertising platform, onsite digital activation
CLOSE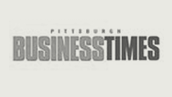 Songwhale heads to television
PITTSBURGH BUSINESS TIMES
08/16/2010
CLOSE
Songwhale heads to television
Armed with a new $1.2 million strategic investment, Lawrenceville-based Songwhale LLC is taking its mobile marketing message into American living rooms with a plan to push its service for mobile devices onto television.
Call it advertising within advertising.
The deal, which closed in June, already has spawned a pilot program in Los Angeles, where Songwhale's message, crafted for a Pizza Hut franchise, is embedded within an infomercial calling television watchers to action by texting in for the chance to win a contest and opt in to a mobile database being built for Pizza Hut. By opting in, consumers receive coupons and promotions.
"It's a huge platform, and our partners have owned the space," said Songwhale CEO Ty Morse.
He declined to name the strategic partner other than to say they have ad space across 3,000 channels nationwide.
"The TV platform was really important to us," Morse said. "Mobile doesn't stand alone; you need calls to action — Web, print, TV, radio — it's how you opt in to a mobile platform, and the most powerful platform is TV."
Songwhale, founded by Morse and Chief Technology Officer John Greenlee in 2007, started with calls to action at sporting events with teams as clients and other associated brands. Fans could receive coupons and other special offers by texting to the Songwhale number during the event.
The company has since signed clients such as Coldwell Banker and uses its mobile platform to help the real estate firm get information about homes for sale to people through mobile websites. The number to text in appears on Coldwell Banker signs throughout western Pennsylvania.
Locally, Songwhale on TV is expected in the next three to six months and possibly in markets including Atlanta, Minneapolis and Seattle.
The pilot in Los Angeles is set to run through the end of the month, and the company will look at the benchmarks it has set to compare the success. So far, the new program appears to be working, Morse said, though he declined to give specific numbers since it is still early.
"We've looked at initial results and said, 'OK, if this goes well, we are talking tens of millions of dollars in growth right off the bat,'" Morse said of the TV opportunity.
Other clients being tested in the TV market include Coldwell Banker and home improvement retailer Lowe's.
Already, as a result of the new partnership, the company is bringing on four new people this month: an account manager, a sales person and two new programmers. In March, the company hired Mateen Aini as chief operating officer so Morse could focus on more long-term plans.
Michael Buss, chief operating officer of a 148-store Pizza Hut franchise that includes 55 restaurants in the Pittsburgh region, was an early Songwhale client. Buss said the franchise has been able to reach the 18- to 24-year-old demographic the restaurant was seeking.
"(Younger consumers) turn to us as a loyal brand that they identify with as hip or trendy," he said. "That has been a positive for us."
Over the past year, Songwhale also has been growing internationally, opening offices in China and Indonesia. Worldwide, the company has a staff of 100, with about 25 in Pittsburgh.
The company also is involved with the region's technology community, offering help where it can to start-ups looking to get into markets where Songwhale already operates. For the overall tech community, the company offers an infectious enthusiasm, said Audrey Russo, president and CEO of the Pittsburgh Technology Council.
"What I love about them, not only are they willing to experiment, they collaborate," she said. "They are not afraid to try new things, and that is contagious."
CLOSE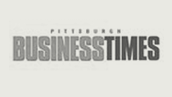 California University of Pa. deal gives Songwhale new business line, employees
PITTSBURGH BUSINESS TIMES
01/28/2011
CLOSE
California University of Pa. deal gives Songwhale new business line, employees
Lawrenceville-based Songwhale LLC is building out the applications side of its business through partnerships with universities that are designed to bring in new business and establish a training ground for new employees.
The company is partnering with California University of Pennsylvania and has helped the school launch its CalUFusion program, which has created four apps that run on the Apple mobile operating system within the past six months. The free apps are geared at student life and include tools for campus navigation, food ordering and emergency notification.
"We had done apps (before), but the apps side of the business grew for us when we saw Cal U, so we hired on that basis," said Songwhale CEO Ty Morse.
The move complements the company's existing business, which includes mobile marketing based on text messaging and mobile Internet platforms.
Songwhale hired five people to start the Cal U project, has recently brought on two more app developers and expects to hire five more people in the next two months, Morse said. The company is in talks with 10 other universities, including other state universities, that are interested in starting similar programs. Morse declined to get into specifics.
Songwhale traditionally has worked with consumer brands, sports teams and university athletic programs on mobile marketing. The company employs more than 100 people across offices in the U.S., China and Indonesia, with about 30 people in Pittsburgh. Apps make up roughly 20 percent of the business, and Morse expects that to grow over the next three years. "Cal U was a catalyst" for pursuing more apps business, he said.
California University initially launched the apps for iPhone, iPod Touch and iPad users, but they are moving into the Android operating system and, eventually, to a mobile website accessible to all devices.
The university doesn't have a smart phone requirement for its 9,400 students, but it found that more than 90 percent of students have cell phones, about one-third use smart phones and roughly one-quarter use an iPod Touch. According to The Nielsen Co., there are 228 million mobile phone users nationwide over the age of 13, and 31 percent of U.S. mobile subscribers have smart phones.
CalUFusion is part of the university's strategic plan and is designed to use the mobile technology that students use every day and infuse it into classroom learning, said Craig Butzine, interim vice president of marketing and university relations. Students would not only benefit from more engaging learning, but also become more familiar with the technology, he said.
Songwhale works with students who want to build on top of what already is designed, and this has led to internship and job opportunities, Morse said.
As the demand for app developers has grown, it has become more difficult to find those employees, and such a partnership can benefit not only the students but also Songwhale.
"It's true there is a smaller supply of these people," Morse said. "App (developers) have been the hardest thing to find."
CLOSE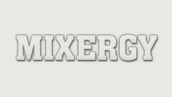 Don't Give Up – with Ty Morse
MIXERGY
04/21/2011
CLOSE
Don't Give Up – with Ty Morse
How does an upstart with no money become a giant in the mobile space.
The short answer is persistence. For the longer, more meaningful answer, listen to this interview. You'll hear the story of how Ty Morse's persistence helped him make Songwhale into a company that turns users with mobile phones into viral marketing machines. It's the reason clients like Pizza Hut, Pittsburgh Steelers and Coldwell Banker hire his company.
(By the way, if you listen to nothing else, make sure to hear him describe the viral campaign he built for Pizza Hut. It's in the answer to one of my first 3 questions.)
CLOSE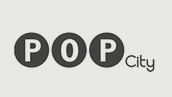 Songwhale and TowerCare launch new non-profit app
POP CITY
09/14/2011
CLOSE
Songwhale and TowerCare launch new non-profit app
Working in the non-profit industry? There's a new app for that.
Two Pittsburgh companies, mobile app developer Songwhale and TowerCare Technologies, a maker of software tools for non-profits, have partnered on the creation of a new mobile app, DonorPro Connect.
Among the first apps to address the needs of the non-profit world, the platform gives non-profits the ability to connect with constituents immediately and creatively, boosting the rates of event registrants, volunteer participation and giving, says TowerCare.
Another key feature is that non-profits are able to segment their customers and send specific alerts to energize volunteers, incite them to action as well as learn more about their customers, says Katie Vojtko of TowerCare.
The app was developed by Songwhale, a rising star in the emerging area of mobile digital content. Songwhale has been pushing the boundaries of mobile app development with popular tools for professional sports teams, universities, real estate companies, restaurants and, now, non-profits.
TowerCare Technologies works directly with non-profits. Its flagship product, DonorPro, a software platform with online fundraising tools for all types of non-profits, is perfectly suited for the addition of a digital application tool.
"What we love about this technology is it's fast, affordable and easily obtainable for non-profits of all sizes," adds Vojtko. "The key is how affordable our option is. We're way ahead of the game."
CLOSE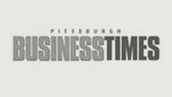 Songwhale launches payment platform, drops some 'creative' work
PITTSBURGH BUSINESS TIMES
09/30/2011
CLOSE
Songwhale launches payment platform, drops some 'creative' work
In today's print edition we spoke with Ty Morse, CEO of Lawrenceville-based mobile marketing firm Songwhale, about the company's launch of a new payment processing platform. Called Paywhale, the platform ties a person's cell phone to their credit card and allows payments through text message.
With such a big new business venture we started talking jobs and it turns out the company is taking this as an opportunity to refocus. As a result, Songwhale's Pittsburgh employee numbers has remained flat at about 20 to 25 with about six people hired directly for the Paywhale project. These new jobs took the place of some other positions that were doing ad agency "creative" work.
Though this refocus Songwhale is consciously shedding some of its more traditional advertising agency work. The company was growing in this area with creative projects but that meant a lot of hiring which complicated scaling the business and squeezed margins, Morse said. "That is not the kind of business I want to build," he added, so he scaled back and worked on Paywhale which is easier to scale and fits into the technology company that he wants to build.
CLOSE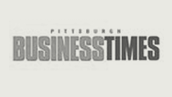 Songwhale launches text-to-buy platform to wider audience
PITTSBURGH BUSINESS TIMES
09/10/2012
CLOSE
Songwhale launches text-to-buy platform to wider audience
Almost a year after starting its beta tests for a new text-to-buy platform, Lawrenceville-based Songwhale is launching its technology on a larger scale with a strategic partnership with Cannella Response Television and its direct response television clients.
Called Paywhale, the platform allows consumers to text key words, that are given during specific commercials, to 94253 to order a product. If a consumer already has a text-to-buy account the order is placed, if they do not have an account it sends the consumer to a mobile website to submit an order and also sign up for an account, the company said in a statement.
Consumers can also sign up for an account by texting "Paywhale" to 94253. "More than 2 billion text messages are sent every day in the U.S. alone," said Songwhale CEO Ty Morse in a written statement. "It is critical for the DRTV industry to tap into this incredibly popular method of communications by enabling viewers to easily text-to-buy the product they are viewing on their television screens."
Commercials for Sootherz, which bills itself as a natural heartburn relief product, and the NuWave Precision Induction Cooktop are slated to be the first to air with Paywhale.
CLOSE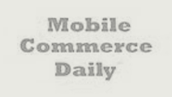 DRTV marketers drive mobile sales via text-to-buy
MOBILE COMMERCE DAILY
09/18/2012
CLOSE
DRTV marketers drive mobile sales via text-to-buy
Direct response TV marketers are starting to include a text-to-buy option on short- and long-form infomercials as a way to drive sales.
Sootherz and NuWave Precision Induction Cooktop are among the first DRTV brands to take advantage of new text-to-buy platform Paywhale. The solution makes it easy for TV viewers to purchase the products they see on screen by texting a keyword to a short code.
"It is a natural that marketers deploy text to purchase options in light of the ubiquity and frequent use of the mobile device," Tony Besasie, president of direct response media agency Cannella Response Television.
"The primary goal of any marketer is first and foremost to generate transactions," he said. "Mobile provides them with another tool to make that happen."
Mobile ordering
Cannella has entered into a strategic partnership with Pittsburgh, PA-based Songwhale – which offers the Paywhale platform – to provide text-to-buy services to its DRTV clients.
The first deployment of Songwhale's text-to-buy Paywhale platform can be seen in a short-form spot for Sootherz and a long-form campaign for the NuWave Precision Induction Cooktop.
In the short-form infomercial for Sootherz, a natural relief tablet for heartburn, the screen includes copy encouraging viewers to text "Relief" to a short code to order in addition to the traditional "Call Now" call to action.
The Paywhale program also enables marketers to text customers for additional sales opportunities.
"Between 20 percent and 40 percent of all orders from a show are emanating from a cell user, thus text ordering provides this large group of consumers an additional ordering option, thereby increasing conversion rates," said Chris Rebholz, president of DRTV fulfillment company Christopher Morgan Fulfillment.
"Marketers' goals with respect to any ordering method are simple: the more options you provide a potential client to quickly and conveniently act on a marketing offer, the better response and higher revenue you achieve," he said.
Another benefit of text-to-order for DRTV marketers includes making it easy for those who place an order to forward their purchase experience to a friend, per Mr. Rebholz. Additionally, consumers tend to keep their mobile phone numbers for longer periods of time than a physical address, meaning marketers can reach out to text-to-order purchasers over a long period of time.
Second-screen opportunities
Paywhale is free to use for consumers.
DRTV viewers who have already signed up for a Paywhale text-to-buy account simply text the DRTV spot's key word to a short code to place an order.
DRTV viewers who have not already signed up for the Paywhale text-to-buy account can also order by text. Their texts lead to a mobile Web site where they can place the order and be entered into Paywhale's database for future purchases.
Viewers can also sign up online on DRTV marketers' ecommerce Web sites.
Many consumers are already engaging with their mobile devices while they are watching TV, so providing a mobile call-to-action on the screen makes sense for DRTV marketers.
Additionally, by offering a text-based solution, this insures marketers reach the widest possible mobile audience since all mobile phones have this capability.
"DRTV is based on a direct action by the consumer," said Wendi Cooper, president of DRTV production house C Spot Run Productions. "More and more people now sit and watch TV with their mobile phone.
"Texting is easier, accessible, quick, and easy," she said. "Most of all it's not IVR (interactive voice recognition), live obnoxious agents or the battle to rank on search or losing the consumer to competitors online."
CLOSE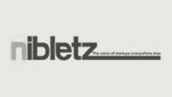 Pittsburgh Startup Songwhale Born From Beowulf!
NIBLETZ
10/23/2012
CLOSE
Pittsburgh Startup Songwhale Born From Beowulf!
A Pittsburgh startup with a funny name is engaging customers from brands across multiple touch points. SongWhale specializes in taking customer engagement to a new level using the web, text, pay and direct solutions.
The unique company offers multiple products to drive engagement and even a pay product of their own called PayWhale which offers the ability to text a payment. Paying via text is very popular in emerging countries but no one in the US has really embraced the technology. It's actually one of the easiest ways to pay.
While interactive engagement may not seem sexy some of the things SongWhale is doing are. Not only that but the story about how Songwhale came about is one of the most interesting ones we've heard.
Songwhale's four core business areas, Web, Text, Pay and Direct can be summarized like this:
Web: Songwhale can get a companies brand or message through the web on any screen; smartphone, tablet, or computer all optimized for each size.
Text: Songwhale offers engaging SMS campaigns including games, and interactives.
Pay: Songwhale's Paywhale product offers a text payment solution that is possibly the easiest form of mobile commerce and one wildly adopted in emerging countries.
Direct: Songwhale offers direct branding and engagement campaigns that encompass web, text and pay solutions.
Nibletz got a chance to interview Songwhale. Check out the interview here.
CLOSE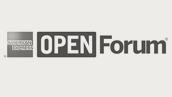 Going Global: 4 Ways to Expand into International Markets
OPEN FORUM
11/19/2013
CLOSE
Going Global: 4 Ways to Expand into International Markets
Do you want to expand globally, but aren't sure where to start? It's a common roadblock for small-business owners who want to reach international markets. These 4 tips can help.
NOVEMBER 19, 2013 The U.S. market may be the largest, but it isn't the only market. When getting a business started, it's easy to focus on your U.S. audience. You're familiar with them, you know what they want, and you know how to sell it to them. But if you're only focusing on the U.S., you aren't giving the rest of the world the opportunity to benefit from your amazing idea, product or service.
Globalization has made expanding into foreign markets significantly easier for not only huge corporations but small businesses and startups as well. There are still some roadblocks with laws and paperwork, cultures and languages, but technology has made it easier for people to connect, establish relationships and communicate frequently from all over the world. This means that once your business is up and running globally, it can be easy to maintain.
Taking your business global requires some investment. This investment is primarily in terms of building relationships, cultivating opportunities and making the effort to travel. The advantages can be significant because you're not only expanding your market, but developing contacts, exchanging ideas and imagining new opportunities for both you and your partners.
Many small businesses think going global is a pipe dream, but it's just as attainable for you as it is for a big corporation. Getting started in foreign markets can be done in four basic steps.
1. Connect with large, established companies that can provide local references. Use local business resources, like the Pittsburgh Technology Council, to find companies in other countries that are working in related fields. Reach out to companies with offices in the U.S. and ask them for contacts in their overseas offices. A lot of foreign businesses maintain offices in America. Getting in touch with them here allows you to get familiar with each other while you explore the possibility of working together internationally.
2. Create joint ventures. Once you have uncovered established international companies in your field, work together to build new ones. Joint ventures grow out of relationships, so take advantage of your contacts. Talk with them. Listen to their ideas and desires. Propose areas of mutual growth and benefit. Combining with established companies means you don't have to invest in your own infrastructure. The buildings, offices and employees are already in place; they already have boots on the ground.
3. Develop local leadership. All international markets work a little differently. Each country has its own rules and regulations, cultural expectations and language. These factors are challenging to navigate and can be difficult to overcome. You need strong local leaders who understand the language, the culture and the ways business works there. Find people you can trust to communicate your vision effectively and clearly to your growing foreign office.
4. Go there. Developing your business internationally can't be done entirely from the U.S. Once you have businesses to connect with, a plan for future development and contacts on the ground, get on a plane and go meet your future partners. It's hard to create meaningful relationships solely through email and telecommuting. You have to get to know your partners. You have to see your business in action, and you have to show them that you're invested in the opportunity.
Moving into foreign markets does have its own challenges. You have to be prepared to relinquish a little bit of control. Their world is not your world, and you have to trust the contacts you make and the partnerships you form to represent you. But if you can find those companies who are invested in mutual growth, and connect with the people who you trust with your business, you'll uncover a whole world of possibilities.
CLOSE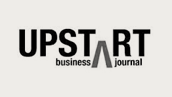 Gen Y entrepreneurs: Yes, you still need a business plan
UPSTART BUSINESS JOURNAL
11/27/2013
CLOSE
Gen Y entrepreneurs: Yes, you still need a business plan
When I started testing the waters as an entrepreneur, it was the middle of the dot.com boom. Anybody could start a business; all you needed was a URL. You could buy books, clothes, even groceries online. Every business seemed to have cheap start-up costs, since the Internet was practically free. Leaving college for the real world, I was determined to join the people making instantaneous millions. All I needed was an idea that would catch on, and I'd be rich. So I thought.
It wasn't just my timing that was off.
I had a brilliant idea to start a record label. Lured by the glamor of the industry, I was going to make music that mattered and spread it all over the world—using the Internet and emerging digital technology. So I quit my job at the Discovery Channel, moved to a friend's couch in Minneapolis, and dove in. Maybe it's good to be that passionate about something—quitting my job and moving a few states away certainly gave me no option but to succeed.
But my impulsive decision had a ripple effect. Our generation moves fast. We're ADD: into the next big thing (whatever that is) for about two seconds and then onto something else. We want things now, and we're used to getting them. Starting a company appeared to be easy—come up with a name, a website, tell some people about it through social media and voilá! You have a business.
Or do you?
An exercise in moving backwards
That was the extent of my plan. Record labels, as I understood them, pay for musicians to have time in a recording studio, cut CDs, and sell them. I started there: finding bands, getting them into the studio, and burning CDs. I didn't consider how I would sell the music or promote it. I hadn't thought about how you make people aware of your product so they know to buy it. All of a sudden I had a pile of CDs and no one to give them away to. At that point I realized I had to call promoters and make contacts at clubs. I had to build relationships with people in the industry.
My first business was an exercise in moving backwards. I had started with the endgame in mind and only focused on that. I didn't educate myself on the industry or examine the steps that would lead up to the desired outcome. I had overlooked the hard costs; I hadn't thought through where the money would come from or how investments would be recouped. What should the business itself look like? What relationships did I need in order to make it happen? I found that there was a steep and costly learning curve as I backpedaled my way through the music landscape.
Ultimately, I hadn't done the preparation to make the idea work. I had skipped over the business plan.
You still need a map to succeed
When I asked entrepreneurs I knew about starting a business, they had all talked about writing their business plan. I dismissed the planned approach as old school. My generation doesn't need a business plan; we have the Internet! I thought. Yet their experiences had proven that success is a result of organized thinking and clear strategizing. Our businesses still need maps.
In addition to Royalty, Etc., which is still bringing local Minneapolis bands to a larger audience, I've started other businesses. Now, when I get a new idea, I always draft a map. Here's what I include:
What is my business's objective?
What resources do I need to get there?
How many people do I need working with me and in what positions?
What people or contacts do I need beyond the business itself?
Who is my target market?
How will I connect my target market with my product/business?
What are the costs of the business?
How will I fund the business? Where is the money coming from originally and how will investment be recouped?
What steps are required to get from this idea to a running business?
Our generation has passion, impulsiveness, and speed driving us. We have more desire to act and lots of opportunity to make it happen.
But our strengths can take away from the necessity of preparation. Planning a business takes time and diligence. Thinking things through and creating an actual business plan are the strengths of past generations. We need to build on these strengths to succeed.
CLOSE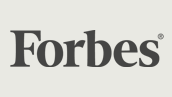 Maximize Your Team's Productivity Through Technology
FORBES
01/20/2014
CLOSE
Maximize Your Team's Productivity Through Technology
Most startups start small: one person, one idea, one computer. As the business grows, though, you have to figure out how to keep everyone moving together: you want to be an octopus (many arms) rather than a hydra (many heads). Conveniently, new technology makes this fluidity and consistency easy to achieve. No matter where your employees are in the world, they can check in via Skype, teleconferencing, telecommuting, or project management software — in addition to the more conventional channels of phone and email.
In fact, new technologies mean that your employees don't even need to live near a central office; you may have satellite offices, freelancers and independent contractors, or employees who need flexible hours and the ability to work at home. You can grow your workforce by finding the best people out there, wherever they are, and avoid paying their moving costs, since they can stay right where they are. Additionally, you may interact with clients who live in any city around the world, in any time zone. New tech tools make time and space malleable and more versatile.
Teleconference Regularly
At Songwhale, we have flat screens in every office which transform the fourth wall (that imaginary boundary between you and the TV screen) into the virtual meeting space. Our fourth wall opens into another office. That office could be anywhere in space, and the only time constraint is that you must both be present at the same time, whatever time that is wherever you both are.
Stand Up for 15 Minutes/Day
Through these flat screens and teleconferencing, we hold a standing meeting every day. For 15 minutes, every Songwhale employee in any of our three offices or on assignment around the world joins in for a communal meeting. At a startup, just like any business, there are a lot of different things going on, and it's hard to keep everyone on the same page. We've found that a standing meeting makes it possible for everyone to track what's going on and what projects are in the works. The goal is to prevent people from saying "Oh, I wish I had known you were working on that!" or even worse, "But I've already spent three days doing x, which is now completely unnecessary!"
Track To-Dos With Software
In addition to the standing meeting, we also use tools like Pivotal Tracker, which allows us to map out projects into step-by-step tasks, assign those tasks to people who can fulfill them, and then follow as the tasks are prioritized, completed, and enfolded into the next person's work domain. Pivotal Tracker is like a group checklist that not only ensures all the steps in a project get done (and get done in an appropriate order) but also allows you to track progress, monitor employees' productivity, and take pleasure in crossing items off the team TISI -0.04%'s to-do list. Basecamp is another robust option.
While using software can seem like an extra step, it streamlines projects by clarifying the required steps and responsibilities while also making employees accountable. Its added value is worth the redundancy.
The basic tools of email and the phone began the flexibility revolution, but new tools have reached a level of efficiency where productivity is no longer negatively impacted but exponentially increased by a few small systems. Simple tools like Pivotal Tracker allow a project to be organized, instant messaging and chat help answer quick questions among a few people, and video conferencing like Skype creates an in-depth, face-to-face conversation with people around the world.
All of these tools are intuitive. People gravitate toward the ones that work best for them, integrating their behaviors with the expectations of the company. Through an engagement with multiple layers of tools, your company can stay on track, stay in touch, and stay connected.
CLOSE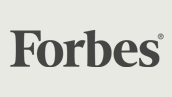 Is Your Startup Hiring? Look For Diamonds in the Rough
FORBES
11/08/2013
CLOSE
Is Your Startup Hiring? Look For Diamonds in the Rough
Starting a business is an act of faith: faith in yourself, your partners, your future customers, your fledgling product. And that faith is maintained by your own drive and control. You can make anything happen.
Until you can't.
Eventually, your business will become too big for you or your partners to manage all the moving parts, and you will have to hire some unknowns — people whose faith has not been tested by fire. You have to find people to trust with your product, your business — people who have to do what you have been doing better than you have been doing it.
Too often, we believe that those people, the people we will be able to trust, come from the best institutions or can demonstrate elite credentials. We buy into the educational branding, the quantitative data of GPAs, the scripted recommendation letters. But I believe that the best employees, the ones who will have faith in you and thrive on your drive and leadership, may be those who are too frequently overlooked: those diamonds in the rough who are not generally successful in any traditional sense.
Their lack of success isn't due to dull wits or laziness. Instead, they were the people staying up until four o'clock in the morning designing their own video games and inventing programming languages, the people reading books that weren't assigned and critiquing them on their personal blogs, the people who found classrooms sterile and the real world, vibrant. They were creating and learning and doing.
Although they aren't all spit-shined and waxy for display, they are brilliant at what they do and often completely self-taught. They have spent their time becoming experts because they loved learning what they are best at doing. And they can become an enormous asset in a startup setting.
You can spot a diamond in the rough by looking out for the following traits:
Obsessive personalities: These people are passionate about one or two things, which is probably clear from a quick glance at their resume or cover letter. Ask one question about the topic, then listen for the incomprehensible explanation and watch for the fiery light in their eyes
Personal projects: Their evidence of accomplishment is in samples of projects they've invented for themselves, not typical work experience or school assignments.
Difficulty communicating: They may mumble, drift off, or be difficult to engage in conversation. Don't be put off. Find that one thing that interests them and watch them come alive.
Intense curiosity: They ask questions and offer solutions, sometimes inappropriately. They are problem-solvers and see opportunities for improvement everywhere.
Unusual hobbies: They may not have typical extracurricular activities in student council or athletics, but they have serious pursuits outside of work or school. Ask what they spend their "free" time doing, and you'll discover how intensely invested they are in their unique interests.
Sports managers know the value of "building from the draft" instead of trading for players. It's not only cost-effective because those drafted tend not to know their own worth, but it also binds those players to the team. They learn quickly to have faith in those who have faith in them.
So, when you eventually need to hire people to replace you, to support you and your company's growth, find people who don't know how good they are yet because they haven't been routinely recognized, and then empower them. Grow them within your company. Give them the opportunity to practice what they are best at, to do it in service of your company. Because when you put your faith in them, they will put their faith in you, your company, your customers, and the products you build together.
CLOSE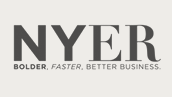 Grow Your Direct Response Campaign With 3 Simple Steps
NEW YORK ENTERPRISE REPORT
10/21/2013
CLOSE
Grow Your Direct Response Campaign With 3 Simple Steps
The digital age has seen an explosion of tools contrived to capture consumer attention. Print advertising has given way to innumerable online publications. Radio has become Pandora, Spotify, and iTunes. People don't have to watch TV, absorbing carefully targeted commercials; instead, they have Hulu, Netflix, OnDemand, Roku, Apple TV.
But walk into any coffee shop, and it becomes clear where a company really needs to be in order to reach the average consumer: on a mobile device. As of September 2012, 85 percent of Americans own a mobile device and 45 percent of Americans own a smartphone, according to a Pew Research Center study. The phone is the new computer, the new assistant, the new brain. To reach the modern consumer, businesses need to get themselves onto all those small screens.
Translating your direct response marketing campaigns to mobile is easy with these three steps:
1. Optimize Your Website for Mobile and Tablet Devices.
At present, according to our own internal data analysis, more than 20 percent of digital orders are coming through mobile and tablet devices. Standard web pages designed for desktops and laptops are no longer functional. Now, a user can reach for his phone and navigates to your web page to purchase your product. Optimizing your website for a full spectrum of user devices increases conversion rates, generating more sales per site visit.
2. Include Text Messaging in Your Campaign
SMS/text is everywhere. It's a platform-agnostic technology, so everyone can use it -- regardless of their devices. Today, every phone can, at a minimum, make a phone call and send a text. We know the younger generation is comfortable with texting, but it has become so prevalent that even the older generation uses text messaging to communicate with their children and grandchildren. Text messaging is for everyone.
To take advantage of this important tool, your direct response campaign can align itself with SMS short code providers and text-to-purchase payment systems. Text messaging makes direct response even more direct by creating a database of consumers who need only to text one word to a short code to complete a purchase. Most users can complete this action in five keystrokes without moving more than a thumb, so it's as close as you'll get to sending a psychic message to make a purchase.
3. Use Multiple Resources to Generate Online Traffic
The more traffic you get, the more orders you'll receive. Direct response campaigns must use multiple traffic generators to drive consumers to their web, mobile, tablet sites, and to encourage use of SMS/text tools. A traditional television campaign won't reach enough consumers anymore, but search engine optimization, pay-per-click, retargeting, and social media are all solid means of promoting a campaign and driving potential consumers to a site.
CLOSE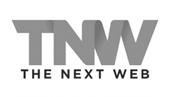 12 gadgets we'd love to see a startup re-engineer
THE NEXT WEB
04/16/2014
CLOSE
12 gadgets we'd love to see a startup re-engineer
Smartphones? Can't live without them. 3D printers? Why not. When it comes to bringing the extraordinary into homes and workplaces, ideas are never in short supply.
Even still, it's amazing how many devices we rely on daily that seem like they are stuck in decades past.
With that in mind, I asked a panel of 12 successful entrepreneurs from Young Entrepreneur Council (YEC) the following question:
What is one everyday device or gadget you'd love to see totally re-engineered by a startup and why?
Their top picks are below.
1. Sunglasses
I'd love to find a startup that creates form-fitting glasses that are affordable and stylish. One of the cooler companies I've seen working on this is Protos Eyewear. It does 3D-printed eyewear. The next step would be to add simple technology.
Google Glass and its competitors are doing a great job innovating at the higher end. I hope someone can create useful tech that also fits well.
- Aaron Schwartz, Modify Watches
2. Mobile Web Push Notifications
To get more engagement, the mobile Web needs a push notification service that is equal to a mobile application push notification. If a startup created an easy API that was effective and tracked open rates for mobile sites to send notifications, it would be rich.
- Adam Root, Hiplogiq
3. Copy Machines
How is it possible that in 2014 the copy machine is still as faulty and unattractive as it was 15 years ago? Since "Office Space," the copy machine has been vilified — and for good reason. We need a more simple, beautiful and functional printing solution.
- Michael Parrish DuDell, Race + vine
4. Water Bottles
We all know we need to drink more water, and we all know we feel better when we do. I want a smart water bottle to give me push notifications of how I'm doing and track my progress online to make sure I'm staying hydrated.
- John Meyer, Lemonly
5. Noise Cancelling Headphones
Bose Noise Cancelling headphones were great in the '90s, but I want to see an in-ear device that not only cancels noise, but also puts me to sleep when I want to be asleep. How great would that be on airplanes?
- Rameet Chawla, Fueled
6. Household Electronics
I love how Nest has been bringing technology into the home in a seamless way, and I'd love to see more of that same mindset and aesthetic carried over into more household electronics. I'm not exactly sure what should be next, but I'm completely enamored by its strategy of injecting connectivity and design into what had been basically commoditized household appliances.
- Emerson Spartz, Spartz
7. Television
Put watchers in control of how they spend their time in a thoughtful way. All the pieces seem to be there, but no one has pulled it all together. If I want to improve myself, where is the button I press to start a set of videos that will help me achieve my ambition?
- Kuty Shalev, Clevertech
8. Cable
I am so sick of cable companies offering terrible service with an extremely poor product just because they provide access to content we love. The mega cable companies will ultimately be disrupted by startups looking to provide the same content paired with a better experience for a fraction of the cost. I can't wait for that day.
- Adam Lieb, Duxter
9. Cars
I'd love to see a more intuitive car developed. I'd like something electric, but with a long range that is incredibly easy to operate and has very low maintenance. It should also be fun, easy to drive and park and great for families — without resembling a minivan.
I'd like it to learn my daily routes, make suggestions on the fastest way to go and be able to troubleshoot its own maintenance issues.
- Sarah Schupp, UniversityParent
10. QWERTY Mobile Phones
The popularity of the iPhone and other touchscreens is squeezing out the QWERTY keyboard mobile phone to the detriment of people using phones for business. People who rely heavily on the phone as the pocket computer need a great typing experience so they are not left henpecking at touchscreens.
- Ty Morse, Songwhale
11. Beds
Someone should really invent the smart bed. Beds haven't evolved for years. They are still archaic and not even connected to the Internet. In the future, sleeping time will be used as diagnosis time. It will collect data from our bodies and analyze it by some device in the cloud.
When we wake up, we'll know what nutrients/vitamins/chemicals our bodies are low on, so we can customize our diet or get medication if the smart bed has detected an illness. We'll start our day with a health report so we know what diet we need and whether that involves more exercise or a trip to the drug store.
- Xenios Thrasyvoulou, PeoplePerHour
12. Remote Controls
I have no idea what half the buttons on my remote control do, and we have three remote controls. A startup coming into this space and completely re-engineering it would touch not only those in the U.S., but also those across the world. It will also leave everyone in its wake needing less AA batteries.
- Kim Kaupe, ZinePak
CLOSE
Using the power of "no" to succeed
UPSTART BUSINESS JOURNAL
07/23/2014
CLOSE
Using the power of "no" to succeed
The UpTake: In the pursuit to please clients and change according to the market, entrepreneur Ty Morse says startups only end up hurting themselves. He suggests simplicity: focus on what you do best.
The early years of a startup can be chaotic and desperate. Even a great idea needs capital to get off the ground. In the beginning you need cash, so you chase every opportunity. You say "yes" to anything and everything because you need clients; you need investment; you need to turn your idea into an actual business. You are excited and you want to grow, so everyone who offers you money is a potential client, a potential investor, someone you need.
Unfortunately, every thoughtless "yes" leads you further into a trap. Too quickly you'll take on too many things. You'll have differentiated into too many products, options and services in an effort to please anyone who shows even a hint of interest in your company. In a few years, your company is just okay at a whole bunch of things instead of great at a few.
Saying "yes" disrupts your focus.
When you started your business, you probably had one great idea. You knew what you wanted to do, what kind of business you wanted to have. There was a central product, a main service, a particular methodology. You had focus and you were determined. In the rip tide of those early years, hold on to that focus. Keep it in front of you. To be successful and stay focused, you'll need to do the following:
Choose a business model.
Obviously, as a startup, you are going to have to make changes. Adjusting to the environment is a skill that you'll acquire quickly. But once you have the lay of the land and have seen the various possibilities, it's time to put together the business model that works for you. Figure out who you are trying to market to, why they'll want your product, how much they'll pay for it and how you will get it to them. You might have to do some experimenting, but when you find something that makes sense to you, follow that course.
Pick one or two things to be good at, and stick with them.
To be the best, you have to learn and build on your experience. If you keep changing what you do and moving with the whims of potential clients, you'll never get good enough to be at the top. People will ask for products or services that are just one step away from what you already do. You'll be tempted, but don't give in. The slippery slope quickly degrades your business and takes away from your ability to develop and invest in that one thing you know you can do better than everyone else. You believed in your idea enough to start a business; believe in it enough to see it through.
Fire your bad clients.
Of all the challenges to focus, this one is the hardest. Once you take on a client, you may feel obligated to continue working with them. But bad clients will suck you dry. They will take advantage of your need for cash; they will cling to you in the hopes that you can do what no one else can: fix them. Look at the ROI. Consider the advantages or benefits to working with these people. If you can't find the upside, get rid of them. You're going to survive a lot longer if you don't let people suck your blood. Focus on your product. Don't trade excessive time commitments for a little money.
The more opportunities you say "yes" to, the more you lose the value of what you are trying to accomplish. When you are wide-eyed and money-hungry, coach yourself to say "no"; to turn things down when they don't fit or if they won't bring in a significant return. Do not take on every opportunity. Stick to what you want to do. Imagine your end goal — what you want your company to look like once you have made it. And above all, stay focused — after all, it's your business.
Ty Morse is the CEO of Songwhale, an interactive technology company focusing on enterprise SMS solutions and Direct Response campaigns, both domestic and international. Since the company's 2007 launch, Ty has grown Songwhale from 2 people to over 100. A two time Ernst and Young Entrepreneur of the Year finalist, Ty has been featured in the NY Times, Wired, NPR, PBS, and Discovery Channel and published in Forbes, the NY Report, and Geek.
CLOSE
MCN and Songwhale Announce the Formation of Big Smile Products, LLC
ACN NEWSWIRE
06/10/2014
CLOSE
MCN and Songwhale Announce the Formation of Big Smile Products, LLC
Tokyo, June 10, 2014 - (ACN Newswire) - Building on a one-year partnership, MCN and Songwhale have formed a new venture: Big Smile Products, LLC. Big Smile will bring successful consumer products from the USA to Asia by creating and adapting state of the art direct response marketing tools for the e-commerce and television markets. Big Smile will build direct-to-consumer channels through new and emerging mobile technologies.
Big Smile's platform enables discovery and consumer selection of innovative products and provides consumers in Asia with a safe, simple method to purchase these products directly. Target categories will focus on cosmetics, health, nutrition, exercise, and personal care products. Through cutting-edge and proprietary technology in mobile marketing and e-commerce, Big Smile aims to solve direct-to-consumer marketing challenges in payment, security, and delivery.
The venture will be led by Ty Morse, CEO of Songwhale, as Big Smile's CEO and Marc Bookman, CEO of MCN, as Big Smile's Chairman/President. The corporate headquarters for the company will be based in Pittsburgh, Pennsylvania, USA with its Regional Headquarters in Tokyo, Japan. R&D will operate out of the US and sales offices will be located in Bangkok, Thailand; Kuala Lumpur, Malaysia; and Manila, Philippines with expansion to additional Asian countries planned in the near future.
MCN has been providing mobile marketing and search solutions to mobile operators and advertising agencies in Southeast Asia and Japan since 2006. Big Smile will build on MCN's local infrastructure and expertise, as well as to empower mobile marketing strategies tailored to local requirements.
Songwhale is the leading digital direct response platform in the US and a top mobile messaging player supporting renowned brands in sports, healthcare and entertainment. Songwhale delivers an end-to-end solution for consumer products from product sourcing, packaging, fulfillment, ad production, online marketing through TV media buying. Big Smile will replicate this value chain in Asian markets.
Contact:
Big Smile Products, LLC
https://www.linkedin.com/company/bigsmile-products-llc
Email: press@bigsmile.asia
June 10, 2014
Topic: Joint Venture
Sectors: Telecoms, IT & Internet, Broadcast & Media
http://www.acnnewswire.com
From the Asia Corporate News Network
Copyright © 2014 ACN Newswire. All rights reserved. A division of Asia Corporate News Network.
CLOSE
11 Best Practice Tips for Professional Text Messaging
SMALL BUSINESS TRENDS
05/20/2014
CLOSE
11 Best Practice Tips for Professional Text Messaging
With the overwhelming number of communication channels available to businesses, figuring out the best way to reach clients can be tricky. While you want to make sure your customers get the message, you also don't want to annoy them with too much contact.
So as more and more companies begin to reach out using text, we asked Young Entrepreneur Council (YEC) the following question:
"For those of you who use text messaging to reach clients/customers, what is one best practice you can share with others? "
Here's what YEC community members had to say:
1. Keep Them Short
"Text messaging is effective, but only if it's brief. No one likes having to read a text message that's more than a sentence or two." ~ Andrew Schrage, Money Crashers Personal Finance
2. Offer Another Level of Service
"Since we ship physical products, we use text messaging to alert customers about when their order is shipped and when it's gone out for delivery. Since some automated emails hit the spam folder, this ensures customers know their order is coming and we can get them to proactively read our shipping and receiving policies. It's a great way to ensure a high level of service and interaction." ~ Gary Nealon, The Rox Group
3. Focus on Building a Relationship First
"I would first focus on being loyal to your clients and building a great relationship with them. Texting is fine, but I would never send an unsolicited text message." ~ Dan Price, Gravity Payments
4. Be Personal
"We've found text message marketing works best when the texts are customized and personal. This may not be possible if your customer list is huge, but we saw a greater ROI from sending personalized messages to a small segment of our customers vs. a blanket message to all of them." ~ Josh Weiss, Bluegala
5. Limit Frequency and Ensure Quality Content
"People like using messaging to engage with their preferred brands and products. But if you pass a certain threshold where the user perceives they are receiving too many messages, then it can become an annoyance rather than an asset. Also, if you are going to grab someone's attention on the most valuable real estate available — the phone in their pocket — it has to be high-quality content." ~ Ty Morse, Songwhale
6. Don't Reply With One Word
"Give the person a good reply if they are texting with you. I work with people for whom texting is the only way to communicate. Never send one-word texts!" ~ John Rampton, Adogy
7. Provide Relevant Content
"We are all very connected to our phones and text messages are a much more personal form of communication than email, so it's extremely important that the content is targeted and relevant. Target users you've already established a relationship with and tailor content accordingly." ~ Erica Bell, Hukkster
8. Set Boundaries
"Communicating through text with clients is a two-way street, so it's important that you set boundaries from the start. If you don't, you can risk becoming overwhelmed by texts during your personal time as well as missing or losing vital correspondence. Additionally, it's important for the client that you don't do the same, upsetting them in the process." ~ Steven Le Vine, grapevine pr + consulting
9. Offer Short Answer Options
"At InList, we know many of our clients do not want to be interrupted with a call. In certain cases we will text the member first, and we've found that people prefer short answers. We won't ask detailed questions through SMS. We'll ask questions that have simple answers of one to three words to ensure a faster reply. If we need detailed information, we will text and ask for a good time to call." ~ Gideon Kimbrell, InList
10. Impart Value
"We text message daily health tips to our users and make sure we are providing value. With power comes responsibility and because they opted in with us, we would not betray that trust by spamming. We also note the high response rates on text message surveys to ensure that we align our content to what they expected after sign-up. Text messaging is powerful because it has high instant readership." ~ Shradha Agarwal, ContextMedia
11. Ensure They Opt In
"Customers may provide you with their cell number at one point, but that doesn't grant you the right to text them. There have actually been plenty of lawsuits resulting from text message advertising without permission. Always make sure the people you are texting opt in first." ~ Robert De Los Santos, Sky High Party Rentals
CLOSE